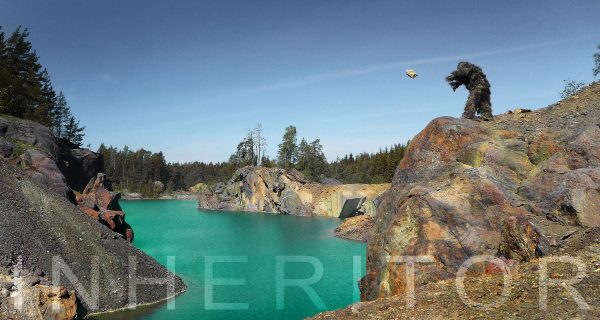 Art related news:
Inheritor _ Perillinen short movie Premier in May, screening in Mänttä Art Festival 11.6.-31.8.2017 .
Tattooed Artworks exhibition and book at Akseli Gallen Kallela Museum starts september 9th.
We are Natives of Somewhere exhibition at Estonia, Parnu Linna Gallerii,  20.9. – 14.10.
Personally Harri is studying to start new hobby: Apiary, bee gardening :-).
101 documented people now, Artworks new life on the skin. Here some most recent:
Malevits (parts of suprematism woks 003 & 006) , Japanese woodprints' parts from Edo era, Hugo Simberg (death ice skating), Hilma af Klint Swan no 1, Kandinsky (dancer), Axel Gallen Kallela (part of Aino triptyk, here Aino with burlesque tassel), Michelangelo (Pieta). Artists and people are named when project is ready (book and exhb 2017).
Some news at the end of the year 2015.
Harri was placed in two art history books: Amos Anderson Artmuseum 50y history book and Jokapaikan valokuva – Digitalization of Finnish Photography 1992–2015 by prof Merja Salo.
Harri got grant by Kone Foundation to continue preparing documentary exhibition and book about tattooed artworks 2017 to Alseli Gallen Kallela Museum.
2016 starts with exhibitions and working on projects.
– Voipaalan taidekeskus, Valkeakoski, I got You under my skin, 13.2.-10.4, group exhibition
– Kuntsin modernin taiteen museo, Vaasa, UN/SAFE, 13.2-8.5.2016, group exhibition
Harri works on Tattooed Artworks project and Short movie "Antroposen".